Chapter 1: Redeye Obit
How many album releases begin with a eulogy? Or would it be more accurate to pose the question how many eulogies begin with a new album?  
Dearly beloved, what is the most fitting way for a band to announce that after 13 truly memorable and life changing years together, our musical journey and cherished fraternity has reached its last destination?  
Are we even worthy of a final word? A band that never truly committed to reaching its full potential and only enjoyed modest commercial success. Do we deserve a swan song, or more importantly does anyone really care to listen? 
There is a story here, one that I think some people will find compelling and if nothing else entertaining. Our true accomplishment might not be gauged or quantified by career album sales or box office ticket sales, but rather the unique and surreal journey of how, almost overnight, we went from complete obscurity to performing at sold out shows on some of the most renowned stages throughout the US.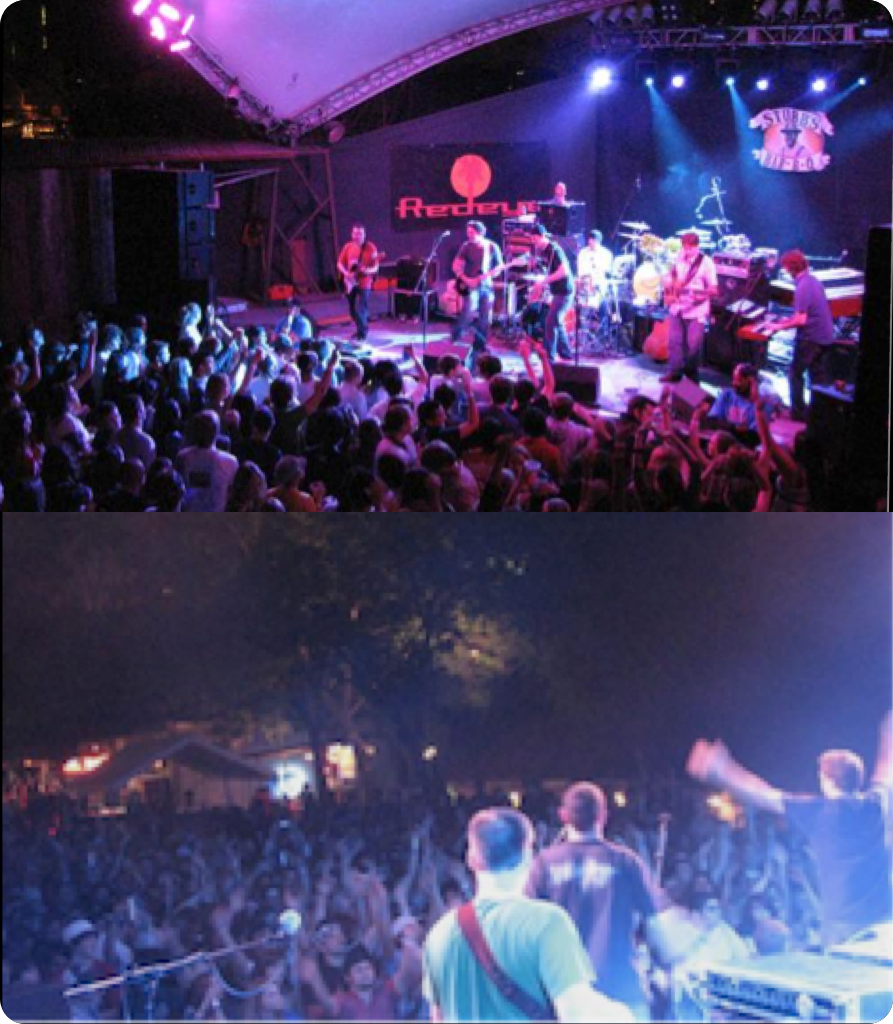 Stubbs Bbq, Austin, Texas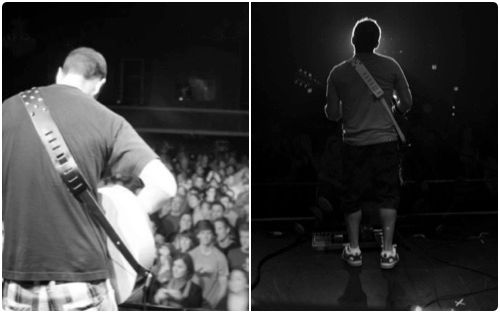 Fillmore, San Francisco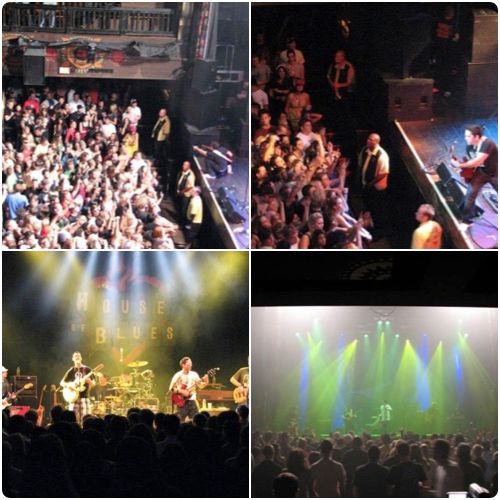 House of Blues, Orlando, Hollywood, Dallas, Myrtle Beach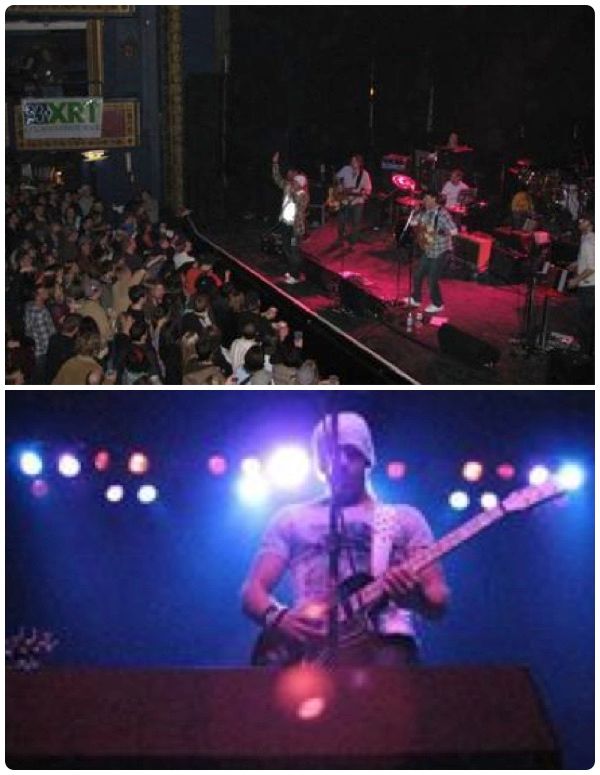 The Vic, Chicago, IL 
We were a fledgling Canadian band with only 5 shows under our belt, no fan following, and a catalogue of 9 original songs to our name. Yet we managed to parlay this modest resume into a 2-month long US national tour, performing as main support for a musician whom I not only revered, but was the single biggest inspiration as to why I first picked up a guitar at the ripe age of 24 years old.  
Some people might applaud the tactics we used to expedite the ascension of our path to musical relevance. Others might call us a joke and a bunch of carpet baggers. Frankly, both are understandable positions. 
 I would like to share the story about how Redeye Empire, an eclectic group of both musically enlightened and complete novices joined forces and were able to fulfill a dream that would satisfy the bucket list of most musicians; let alone the wildest fantasies of an instrumentally deficient guy who simply enjoyed going to concerts. Of which I fell into the latter category.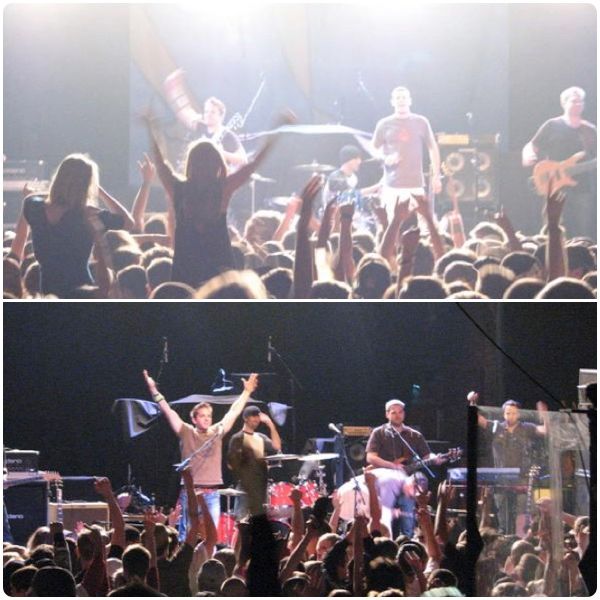 Albuquerque, New Mexico 
                                         The Roxy, Atlanta GA 
It is through this abbreviated story of the Redeye Empire experience that I am pleased to finally announce the release of our farewell album, our swan song if you will. "The Vernon Grant Chronicles" full album will be available January 20th, 2020 on Spotify and anywhere you can't buy music. There will be a pre-release of 2 songs on January 13th, 2020. I hope you enjoy this series of commemoratives as much as you enjoy the new music. 
I will get back to the journey on how we made it all happen, but first let's take it back to the Spring of 2001, the moment a dream was conceived.....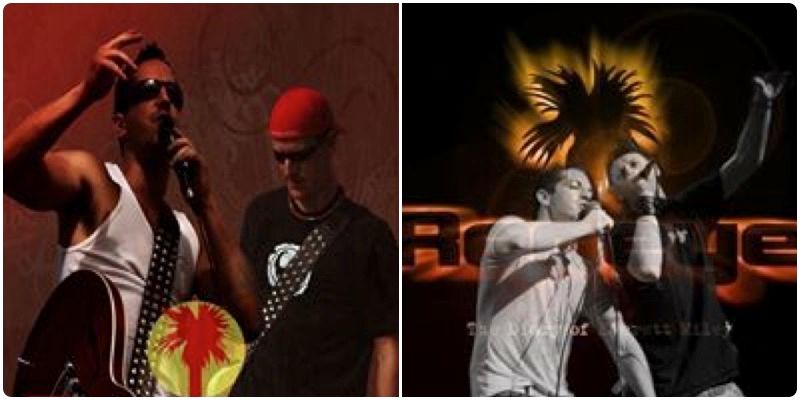 Chapter 2: Showbox Showtime!
2001, Showbox Theater, Seattle Washington, 9:30 pm: 
I had made the 2.5-hour drive South on the I-5 with plenty of time to spare before the show began. The venue, the iconic Showbox Theater located near the Pike Place Market in Seattle, WA, is a spectacular and storied room that provides an electric atmosphere wedged within the intimate confines of the historic 1939 building. There are no bad site lines, great acoustics, and a bar everywhere you turn.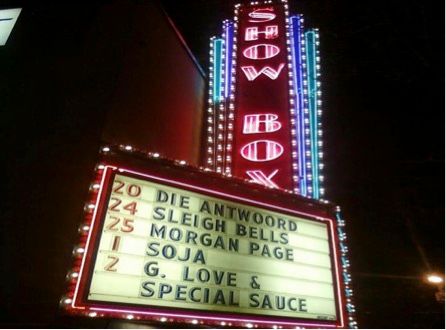 The time was now 9:30 pm, the support band had already finished playing their opening set and the excitement in the room was growing in anticipation of the headline performer. The sold-out show was already at capacity with over 1000 people standing shoulder to shoulder. The air was hot and filled with that musky dank aroma that permeates every square inch of such a place; an unmistakeable blend of sweat and beer.  
The stage lights begin to dim, and the background music slowly fades out. The crowd murmur builds to a sound of boisterous cheering and applause. All random conversations come to an abrupt stop and everyone turns their attention to the stage. We have reached the summit of pre-show hype. It's Showtime!  
This is my first-time seeing G Love and Special Sauce play live, but I was introduced to their music in 1999 prior to embarking on an 8-month trip backpacking through Africa, the Middle East, and Europe. G Love's music became one of the primary soundtracks of my trip, and I developed an appreciation for his unique cross genre blend of blues and hip-hop. There was an undeniable synergy between G Love's raw and chunky guitar riffs alongside the jazz influenced bass lines (tastefully performed on an upright bass), and a slightly dragging but tight percussion section. The combination of this instrumentation provided a solid foundation upon which he could transition between singing, rapping, and playing harmonica. I was hooked.  
As G Love took to the stage, he immediately owned the crowd. This tall, good looking guy from Philly with a boyish charm and confident laid-back swagger endeared him equally to both the female and male fans. I do not know what it was about watching that exact performance on stage, but something was triggered in the depths of my soul that begged for the experience of being on that stage; with that adoring crowd, and what seemed like pure unfiltered enjoyment. It was at that vey moment I committed to strive for what I thought G Love was experiencing.  
Now, what he was experiencing and what I thought he was experiencing are undoubtedly 2 very different things. In my mind, being in a band represented a lifestyle. A lifestyle involving the affection of thousands of fans, meeting great new people, partying every night, and then waking up the next day and doing it all over again in a new city and with a clean slate. What didn't enter the equation was the reality of how to get there…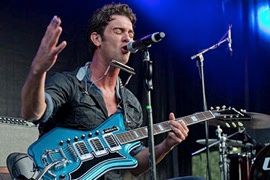 G love Live
Chapter 3: The Trenches
The first order of business following that inspiring night in Seattle was to start a band. But where do you even begin? Let's just pretend for a moment that I knew how to sing and play an instrument (which I did not), and that I had numerous friends who were competent musicians looking to start a new band (which I also did not). And let's forget the fact that I used to have nightmares about being on stage in front of people; frozen in fear and for some reason always in my underwear (which I did have). Clearly, the decision to start a band at the age of 24 years old with the primary objective of achieving the type of success I was seeking was not sensible, practical, or logical. It was nothing less than a beautiful example of how a combination of youth, idealism, and ignorance, is a perfect cocktail to pursue any dream and give a big dick punch to reality.  
Thankfully, I was able to round up a few friends who were all willing to grab a different instrument and begin the musical path to glory. Glory of course being the open mic night at a local bar that would accept anybody who was capable of breathing air. Over the course of the next 4 years, our amateur band, called Davis Trading, would eventually graduate from playing open mic nights and work our way through the trenches of the local bar scene. 
These formative years of playing shows to empty bar rooms, open mic nights, backyard parties, and half ass festival gigs were critical experiences that lay the foundation upon which you could build your stage persona and self-assuredness. You learn how to overcome on-stage mishaps and miscues, manage gear malfunction, and block out drunk obnoxious patrons and general shitheads. It is one thing to rehearse songs with your friends in a safe environment like a garage or basement, with no pressure or expectations from a critical audience, but it is impossible to replicate the experience of performing live on a stage that carries consequences.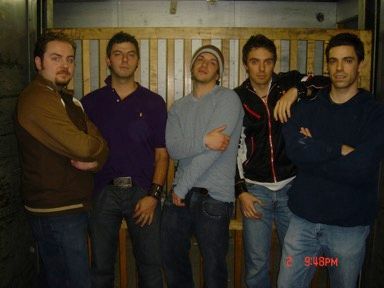 Davis Trading band photo (Micah, Jory, Gabe, Marc, Jason) 
They always say friends should be honest with you and tell you the truth. I am thankful my friends lied to me because their insincere praise helped fuel the belief that I had musical potential and should aspire for greater success. I was encouraged to improve my craft and strive for loftier goals. It was a combination of this false affirmation along with a lot of stubbornness, pride, determination, and persistence that ultimately opened the door for what was to come. 
Chapter 4: The Birth of Redeye
Redeye Empire was born out of wedlock. It was a project myself and Mike Redmond, who was a friend I had known since elementary school, decided to simply record a few songs we had collaborated on. There was no intention of forming a band and there was never a discussion of playing live shows. In fact, we completed the recording of our first album before we ever stepped foot onto a stage together.  
Like myself, Mike was a weekend warrior musician who cut his teeth mostly playing open mic nights and had no formal background studying music. However, he had a knack for writing some thoughtful and catchy songs and was gifted with a formidable voice. We worked well together and complimented our individual skill sets. Most importantly, there was no ego involved when it came to both of us sharing the mic.  
Through the prior years of performing with Davis Trading, I was embedded in the Vancouver live music scene and had the privilege of sharing the stage with many great musicians. As such, I was able to develop a network of skilled players of which to draw from and persuade to perform on our recording. We were fortunate enough that 3 members from a popular funk instrumental electronic band, called TheMasses, were on board to record and produce the album. Ben Finkleman (producer and keys), Ali Siadat (drums), and Eric Stephenson (bass) would form the rhythm section and backbone of our sound.  

                             First Redeye Empire Show, 2006 
I was always a huge fan of tasty guitar solos but at that time neither Mike nor I possessed the skills to execute anything that would remotely resemble an inspiring solo. Furthermore, our guitar vocabulary was extremely limited and prevented us from taking creative liberties with captivating hooks or interesting riffs. Diminutive is stature but colossal in melodic presence, enter Andre (Stretch) Arsenault. Stretch would round out the band and give us a sound and professionalism that we desperately needed. Stretch had an amazing ear for tones, effects and all the bells and whistles needed to bring a song to life. He was the perfect compliment to our project. Stretch was the sour cream and chives on the baked potato.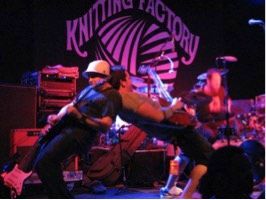 Guitarmony with Stretch, Boise, Idaho 
We were extremely fortunate that two of my closest friends and former Davis Trading band mates, Micah and Jory Groberman, had built a studio and were completely supportive of us recording this album in their space. In addition to their new production company, they would also go on to become our band and tour managers once Redeye Empire was formally established. 
We took so much enjoyment from recording the album and being in each others presence that the conversation naturally segued into playing some live shows to promote and showcase the new album. Everyone was now emotionally invested in the project and captivated by the idea of what this could be. However, nobody, including myself, could ever imagine what was about to happen. 
Stay tuned for chapters 5-10.......!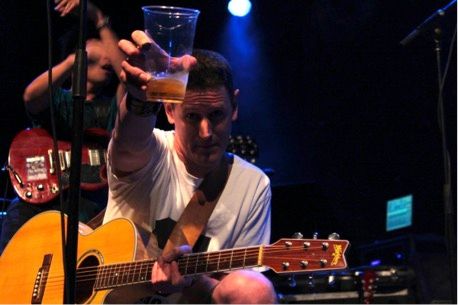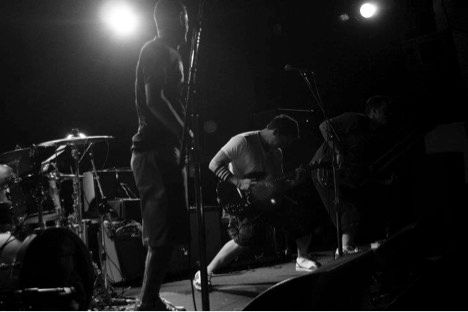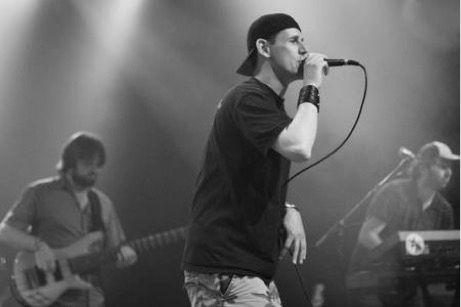 Stay tuned for chapters 5-10.......!